tropical space has completed 'tam dao villa', a three-story holiday residence located at the foot of the mountain in tam dao town, vietnam. the home comprises three square-shaped volumes stacked on top of each other, while an open atrium with a small fish pond on the ground floor marks the center of the building. a series of skylights and long, horizontal passageways complete the design, bringing natural light inside while blurring the boundaries between indoor space and outdoor landscaping.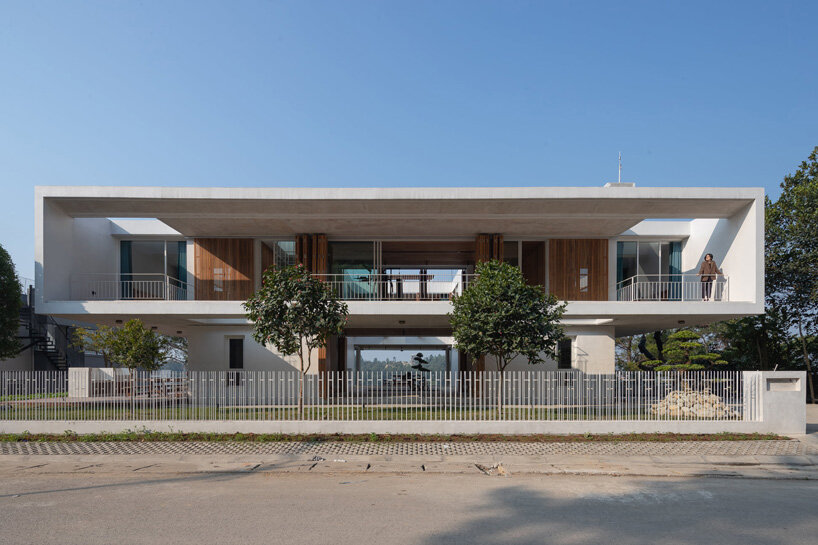 all images by trieu chien photography
for the design of 'tam dao villa', tropical space has put together three square-shaped volumes. the first two, which make up the ground floor and basement, have the same measurements, while the top volume is the biggest one, measuring 22 x 22 meters. a large, 6.5 x 6.5 meter atrium with a fish pond at the center of the building brings natural light and wind inside.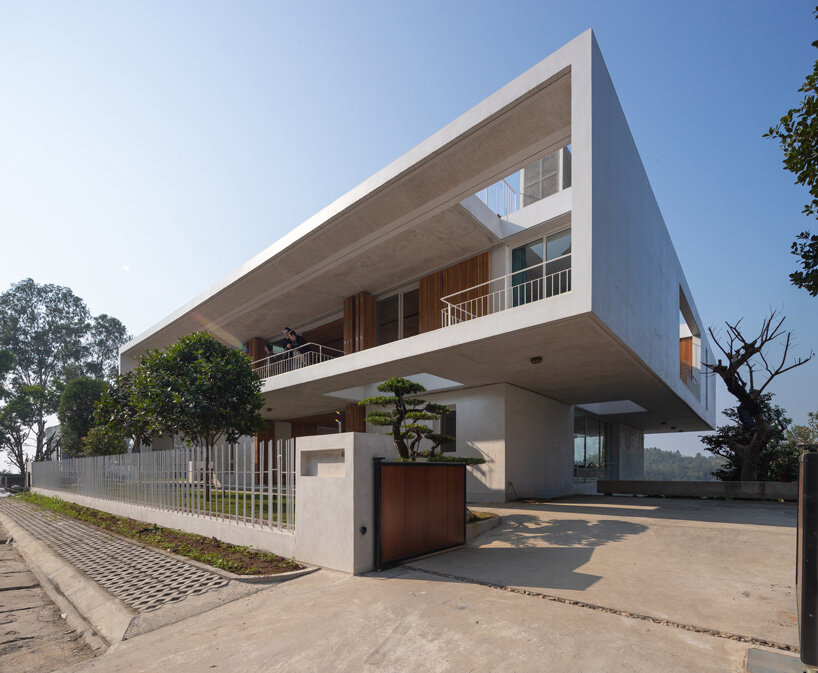 situated on a site that descends towards the valley, the villa benefits from great views on its two main sides. the front side looks towards the east cliff and the sunrise, while the back of the house looks towards a golf course valley and the sunset. the main entrance is located on the foot of the mountain, and leads to the main hall on the ground floor, which is open on both sides to offer unobstructed views of the landscape.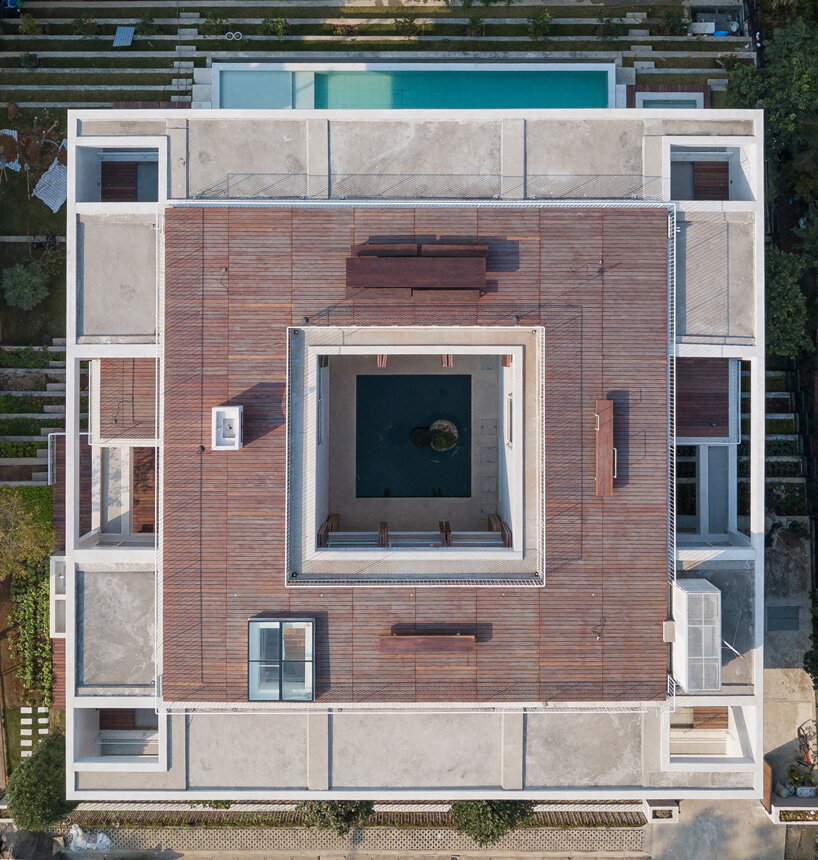 on the ground floor, the guest reception area and the main kitchen connect to the outdoor BBQ area. the basement includes two bedrooms with views overlooking the valley, one bar area and a wine cellar from which residents can watch the sunset and watch the fish swim through the large glass of the fish pond above. the upper floor includes the master bedroom and three more bedrooms.